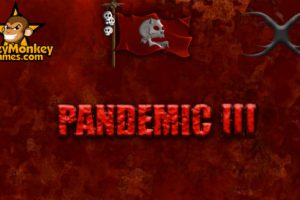 Pandemic 3 is a very exciting game that is played by a lot of people online. The game is basically about spreading a disease and killing human beings completely all around the globe. During the game, players form teams before working together to complete the task. Every aspect of this interesting game is realistic and interactive for the players.
Diseases in the game
Pandemic 3 includes 3 disease classes: virus, parasites and bacteria. Beginners to this game normally choose bacteria since it is well rounded. Players will gain more evolution points with the virus classes. Every disease has varying symptoms. Players are able to sell or even buy symptoms based on the game. The popular symptoms in pandemic 3 are coughing, sneezing, heart failure, fever, boils, sores, depression, blindness, hypersensitivity and nausea.